HOCKEY SPECIALISTS Information: 514-794-7825
Information: 514-794-7825 CAMPS 2024 ONLY FOUR WEEKS OFFERED: REGISTER QUICK!/VERY LIMITED SPOTS CENTRE SLUSH PUPPIE, GATINEAU
MONDAY JULY 22 TO FRIDAY JULY 26 MONDAY JULY 29 TO FRIDAY AUGUST 2
(Day camp: 8H30 to 16H30)
CENTRE PAYS D'EN HAUT, SANTE-ADELE
MONDAY AUGUST 5 TO FRIDAY AUG. 9
(Day camp: 8H30 to 16H30)
PLACE BELL, LAVAL
MONDAY AUG 12 TO FRIDAY AUG 16

When you learn from the best, you become the best! Take advantage of a
HOCKEY DAY CAMP designed specifically for you. Our High-tech concept develops forwards, defensemen and goaltenders in a record time! Starting as young as 6 years old. We are also proud to be the only specialized intensive DAY CAMP for ADULTS. Our hockey school will give you access to some of the top coaches in the game, and you'll enjoy the excitement of sharing new ideas. All of this personalized in the best way to further your growth as a player! SIGN UP NOW!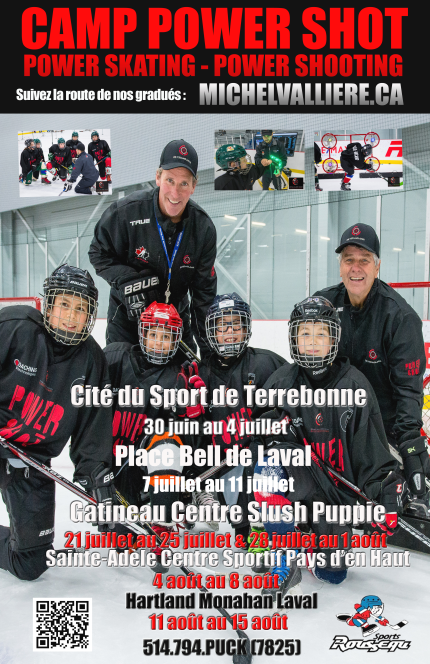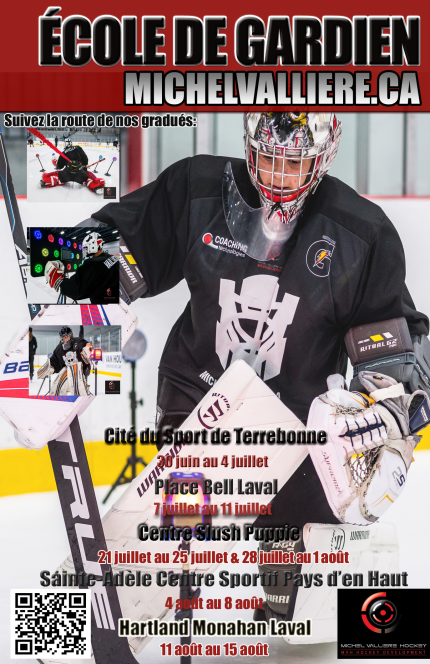 IMPROVEMENT GUARANTEED!
Outstanding coaches and role models for an optimum week of progression. Our ultimate goal is to maximize your development and creativity to take your game to the next level. POWER SKATING, POWER SHOOTING, POWER GOALTENDING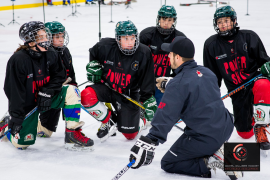 HISTORY
For more than 35 years, we have trained and developed many elite athletes across North America and Europe.
JOIN THE EXCELLENCE CLUB
Many of our graduates progressed to the highest levels such as Midget AAA, College AAA, hockey AAA ranks, Canadian University Hockey, NCAA and many professional leagues across Europe and the NHL. Whatever your calibre and skill level (novice, intermediate, elite), boys, girls and adults, join the EXCELLENCE CLUB!
SCHEDULE 2024
Information: 514-794-7825
Unique Sport Development Technology and with the best teachers in the game!
Centre Slush Puppie
Gatineau, Québec
22nd July to 26th July
29th July to 2nd August
Prix: 600$ (Taxes incluses)
Centre Sportif Pays-d'en-Haut Sainte-Adèle, Québec
5th August to 9th August
Price: 600$ (Taxes included)
Place Bell Laval, Québec Laval, Québec
August 12th to August 16th Prix: 600$ (Taxes included)
ARENAS
Information: 514-794-7825
1
500 de la Cité,
Gatineau, QC J8T 0H3
2
Centre Sportif Pays-d'en-Haut
252 Boulevard de Sainte-Adèle
Sainte-Adèle, Qc. J8B 0K6
3
La Place Bell
1950 Rue Claude-Gagné
Laval, QC. H7N 0E4