TAILORED INSTRUCTIONS
Whether
you are
a novice, intermediate
or a more
advanced player,
our coaches
are specialized
in adult hockey coaching !

Information: 514-794-7825
EXCEL THIS SEASON

Our specific drills will help you reach the next level of performance that you want to achieve.
You will learn or re-learn when, where and how to execute a sound technical shooting approach from the best areas to score.
At your own rhythm, you will finally allow yourself the quality time you deserve to work on your passing execution and reception and puck protection while facing an opponent. Special attention will be placed on developing your balance, agility, intensity, and power.

Our extremely passionate coaches give freely of themselves and make sure that passion and fun are always part of the camp!


AT YOUR OWN RHYTHM
FINALLY!

TAKE THE QUALITY TIME YOU DESERVE IN ORDER TO IMPROVE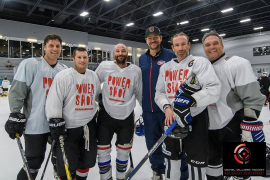 Our coaches are on a mission to structure and teach you puck protection techniques while facing an opponent. In no time, you will become a more productive player.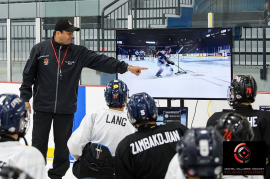 Discuss your personal technical approach during elaborate game situations in order to play smarter positional hockey.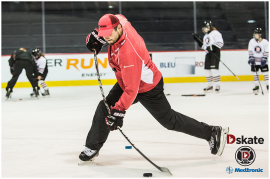 Take the quality time you deserve for your Stickhandling, Power Skating and of course, practice all different types of shots.