POWER SHOT HOCKEY CAMP
Information: 514-794-7825
LEARN FROM THE BEST!

PASSION & FUN

HOCKEY IMPROVEMENT GARANTEED


Our passionate coaching staff will structure a solid work ethic from day one with you in order to maximize your intensity and power. Our highly qualified coaches will focus on taking you to the next level of performance. Through specific exercises and drills, you will improve your skating and shooting strength. We've got you covered – power skating, all different types of shots, passes, executions, receptions, and the new trends in puck protection while facing an opponent.

You'll also learn how to deek a goalie, how to deflect a shot, where to position yourself to get a rebound, how to create offense from behind the opponent's net, how to protect the puck in the corners, and how to create an opening. By taking advantage of the open ice, you will also experience and practice different fakes to do during a penalty shot.

When you hit the ice next season, you will skate faster, shoot with more precision, and make better decisions in game situations.

Be the player you want to be when you step on the ice next season!






SPECIFIC ON ICE WORKSHOPS
We take players as young as 6 years old, adults included.
To qualify, participants only need to control the basics of skating.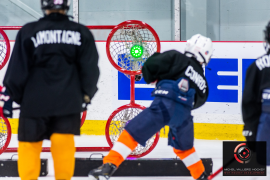 Unreal innovative equipment, and latest technology :
Work on your precision while having fun!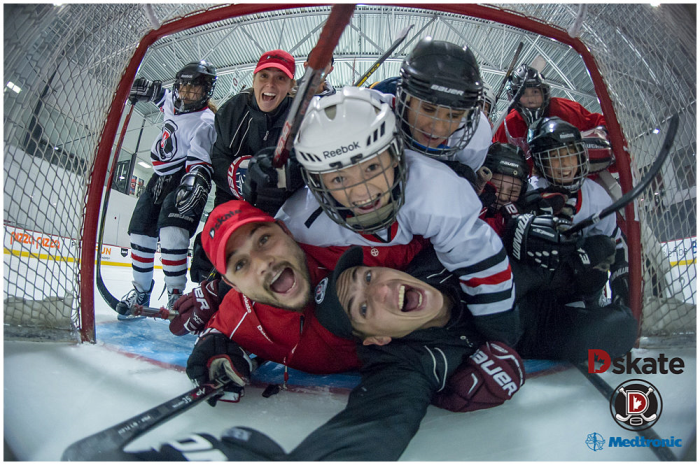 We don't see the days go by! Reach the level of confidence that you wish for the up coming season.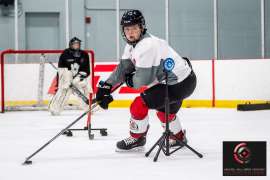 At your own rhythm, take on the challenges of our stickhandling & agility courses, like you've never seen before!